Features of the luxury Rolls-Royce Ghost you may not know
Le 29 février 2016
.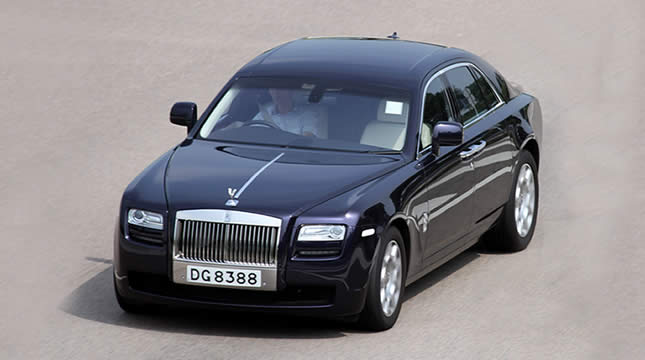 Having an unusual visit all over Europe in a stylish Rolls Royce, away from work and the usual routine is not to be missed. The Rolls-Royce Ghost is a luxury car brand of the English Rolls-Royce, a subsidiary of German producer BMW. This car is now a standout among the most costly autos in the world. Underneath, there are some fascinating points of interest of the Rolls Royce Ghost.
The first generation and the Rolls Royce Ghost's design
As the Rolls-Royce Ghost is a luxury saloon, designed by Andreas Thurner and engineered by Helmut Riedl, the Rolls Royce has always been considered as the greatest vehicle for decades. If you want to spend an exceptional experience, the Ghost model is the best one.
The interior design of the Ghost: it is thoroughly upgraded inside as it is full Ivory. It combines visionary engineering and advanced technology. With the best inside materials, everyone could feel very comfortable. It features a suitably lavish and palatial cabin that's packed to the brim with soft leather, fine wood trim and many gadgets.
Other standard features: Likewise, with plenty of high-tech luxury items to coddle and impress. This vehicle includes a navigation system, massaging front seats, power-closing rear coach doors, a 16-speaker premium audio system, adaptive cruise control and four-zone automatic climate control. In the event that you jump at the chance to have an alternative occasion, you can rent this one to bring your unique vision to life.
The technical specifications of the Ghost and its other equipment
You could experience a masterpiece of simplicity with the Rolls-Royce Ghost. When you travel all over Europe, and you are searching for the car rental service, the easiest way to get around Europe is with a rental car. You could have the opportunity to hire a Rolls-Royce Ghost with GP luxury car hire.
The Ghost's outstanding performance: this car is outfitted with a twin-turbo 6.6-litre V12 engine making 563 horsepower and 575 pound-feet of torque. With an eight-speed automatic transmission that grabs the right gear, this sedan accelerates from 0–60 mph in just 4.8 seconds. It is one of the fastest sports cars with a top speed of 155 mph.
Safety equipment on the car: If you ride the Ghost, you can't imagine the best tires of this car. It is designed primarily for dry roads, development and production of tires. This unique model also has 6 airbags to protect you and your family if you are travelling at a distant country. Besides, it has very comfortable seating for 5.

Thus, by renting this car, GP Luxury car hire offer you the best cars of the highest standards, as a Rolls-Royce Ghost car rental. Hiring this Ghost gives you the opportunity for an ultimate driving experience of a comfortable and classy car.