Experience the similarities and the differences between the two RANGE ROVER models
Le 1 février 2016
.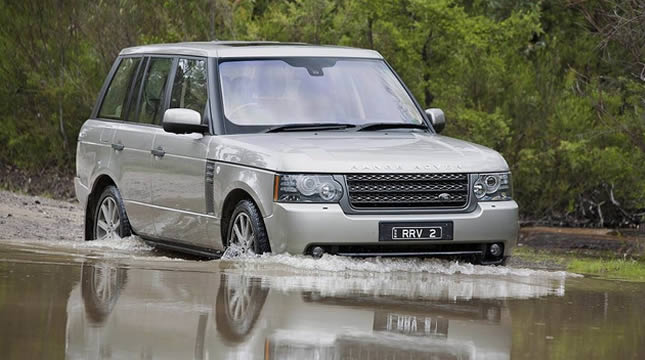 Everyone wanted a vehicle in order to find a better way to travel nowadays. The following models of a Range Rover are the best car to choose for travelling. As the Range Rover is a full-size luxury four wheel drive, it created a new space in the automotive world. In fact, this vehicle was launched in 1970. The Range Rover Vogue and the Range Rover Supercharged model have their own specific features. We will see their specific type of make hereafter.
The RANGE ROVER VOGUE
If you are looking for RANGE ROVER VOGUE rental car, GP luxury car hire can help you. The ROVER is a SUV car produced by the British automaker Land Rover. If you hire this Range Rover vogue, you will see that there are fog lamps and LED taillights. It's a lot like the Range Rover Supercharged model, because both have automatic Xenon LED headlamps and LED rear lamps. On top of that, the interior of the two vehicles is very attractive and comfortable as well, such as oxford leather seats, heated leather steering wheel and heated front seats. On the other hand, with countless trim levels, body styles, and options available out there, the VOGUE is available in three powertrains which would be very beneficial for those who rent it. The first one is the LR-SDV8 4.4 Litre Diesel that accelerates from zero to 60 mph in 6.5 seconds, reaches a top speed of 135mph, while the LR-SDV8 engine has 135 mph at maximum speed and accelerates like the LR-SDV8 4.4. The last engine LR-TDV6 can reach a top speed of 210 mph and sprints a 0-60mph in 7.9 seconds. If you ask for the VOGUE model, we are there for you.
The RANGE ROVER SUPERCHARGED
As this car has a magic body, it has its own power. If you hire the Range Rover Supercharged, you will find that it has really beautiful and ergonomic design. But what makes people dream for a Supercharged model? We can guarantee that your eye will be drawn to the iconic feature of the Supercharged. The Supercharged model's V-8 is fortified to 510 HP, which developed a top speed of 140 to 155mph and accelerates from 0-60mph in 5.1seconds due to an eight-speed automatic transmission and a permanent four wheel drive system. This car is serene, elegant and safety because there are thorax, pelvis airbags for the driver and the passengers, perimetric alarm with engine immobilization, power operated child locks and active speed limiter. In addition, it is equipped with other driving control options like cornering brake control, Electronic Traction Control, Hill Descent Control, Electronic Cross Linked Air Suspension, Dynamic Stability Control. So, imagine a car renting experience when you drive RANGE ROVER VOGUE or Range Rover Supercharged, you will feel more comfortable. Don't hesitate to ask these two models at GP Luxury car hire, we assist our customer to find vehicles to suit your requirements.