The Jaguar XE: a highly-refined and perfect luxury sport sedan
Le 17 février 2016
.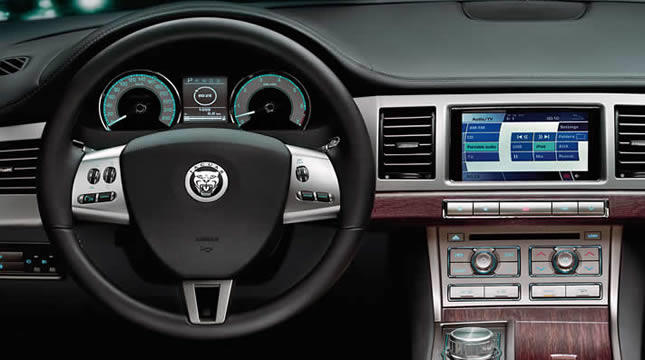 The automobile has made personal land transportation possible now. Whether a fast sports car or a spacious family car, all people need a vehicle. If you are specifically looking for the most popular sedan cars irrespective of the fuel, here is the Jaguar XE. It is one of the best models of a fast sports car providing a good balance of cost even comfort.
Uncover the elegant Jaguar XE
As the Jaguar is a British multinational car, the Jaguar XE is a new compact executive sedan car manufactured by the same as the Jaguar's manufacturer. This new model was launched at the March 2014 Geneva Motor Show. With a high level of driving pleasure to go with its fine looking exterior and up-to-date technology, it can answer people's expectations of luxury cars: it offers a standard 8-inch touchscreen and a new InControl infotainment system. Concerning the interior of this vehicle, there are many buttons under the touchscreen for the climate control, and around the rising, rotary gear selector to select the driving modes. A six-foot passenger can comfortably sit behind a driver of similar height. Also, there is plenty of space for feet under the front seats, while headroom is okay for everyone. Do you know that its lightweight aluminum architecture is a clean-sheet design? That is one of the most interesting features of this XE. As a sleek, sporty and four door saloon car, this Jaguar XE is a great wheel to dash proportions. Besides, the steering of this one is electrically powered for the first time in a Jag, and with impressive settings such as the Driver Control with dynamic, normal, Eco and Winter modes.
An ideal choice for ride lovers
The XE has everything needed for success in the premium compact sedan category. This luxury sedan includes two impressive engines: a 180-hp 2.0-liter turbocharged 4-cylinder or a 340-hp 3.0-liter supercharged V6. While waiting to drive it, find out more about the other Jaguars available at GP Luxury car hire. For example, if you are looking for a Jaguar XJ rental, GP Luxury can assist you. In fact, this XJ differs from the XE brand, as it has an airy, private and spacious cabin area with a panoramic, tinted and heat-reflective glass roof. In addition to that, this vehicle is available in three engines: a 3.0 litre V6 275PS Turbocharged diesel engine, a 3.0 litre V6 340PS Supercharged petrol as well as a 5.0 litre V8 510PS. On the other hand, you can lease a Jaguar XF at one of the GP Luxury Car Hire agencies scattered all over European major cities. This is a prestigious vehicle with refined curves and contours which optimize an aerodynamic performance. Hiring this Jaguar is an ideal opportunity to spend your stay through European roads. Thanks to its unique headlamps that incorporate daytime running lights arranged in "J Blade" formation, you can make sure that the vehicle is seen both night and day. GP Luxury Car Hire offers the opportunity of driving trendy Jaguar models.