The JAGUAR XF that is a powerful sports saloon model
Le 11 avril 2016
.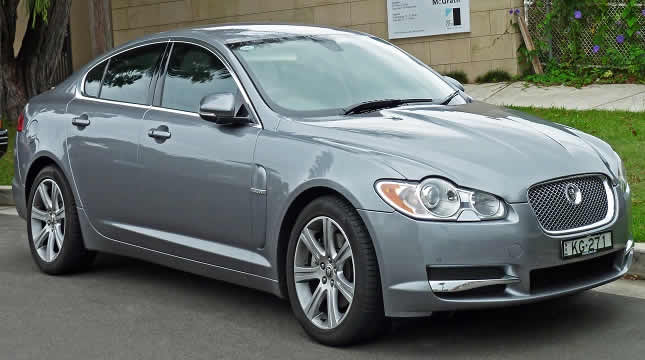 Do you want a great car for your journey or for your business travel? The JAGUAR XF is one of the best to drive. This gorgeous Jaguar runs great. With its best features like its transmission, its terrific performance, its interior and exterior design, it is fun to drive. If you will see all the information about this car below, you will love it.
What do you expect from a Jaguar?
There is a lot to say when it comes to the Jaguar model. This new XF is an exceptional combination of dynamics as well as design. This is a unique car ever made. Why? Thanks to its XF headlamps daytime running light fitted in J blade formation. The sound system of this one is amazing. With the Meridian Sound System 380 watts to 825 watts, it will keep you entertained. You know the 825 watt system is great. This car is beautiful inside and out. It offers abundant space for the passengers to spread out. Everyone could feel very comfortable. This is also equipped with adaptive dynamics, air vents rotate open, Jaguar Drive Selector, heated power front seats, electronic Active Differential, Servotronic Steering. Everything is particularly luxurious. Therefore, if renting a luxury Jaguar XF tempt you, go ahead and put us to the test. You can hire this Jaguar at GP luxury car hire. GP luxury car hire can meet your expectations!
What to find out more about this Jaguar model? Check out more hereafter
Due to the aluminium underpinnings of this XF, it deserves to be driven. This Jaguar has 240 hp and a 251 lb-ft of torque. It delivers with effortless performance. As a matter of fact, it provides rapid acceleration from zero to 60 mph in just 6.8 seconds with a top speed of 149 mph. It is powerful with its eight speed automatic transmission. Likewise, the braking of this XF is sure and swift that would be more advantageous than any other car. Furthermore, the Adaptive Cruise Control, and the Electric Parking Brake will help you ensure your security. You will not have mechanical problems with this type of vehicle. In addition to that, this is truly a luxury car with a smooth ride. Overall, it may be said the XF is more fun to drive than other midsize luxury sedans. Once you are inside this vehicle, you would very much appreciate it. So why not rent this XE for your trip or your business travel? You will find one of the agencies of GP luxury car hire in any European countries.