A few years ago, Top Gear took to the Alps in search of the greatest road in the world
Le 20 mai 2016
.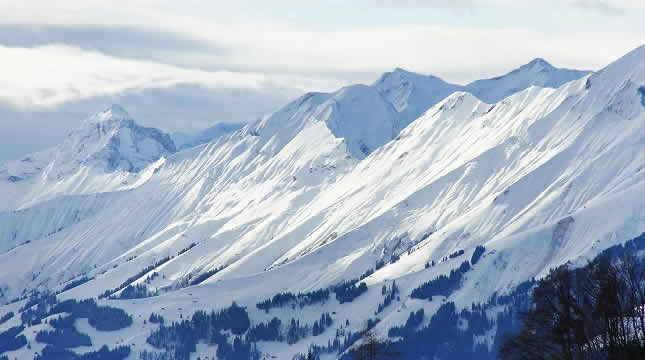 They found it in Romania, but that's beside the point.
The Alps are home to some of the most breath-taking scenery in Europe, and they're well worth paying a visit if you're the sort of person who likes to see empty roads and fast cars on the way to your ski chalet. In fact, they're worth paying a visit even if you're not the sort of person who likes empty roads and fast cars (they're that good).
Stelvio Pass, Italy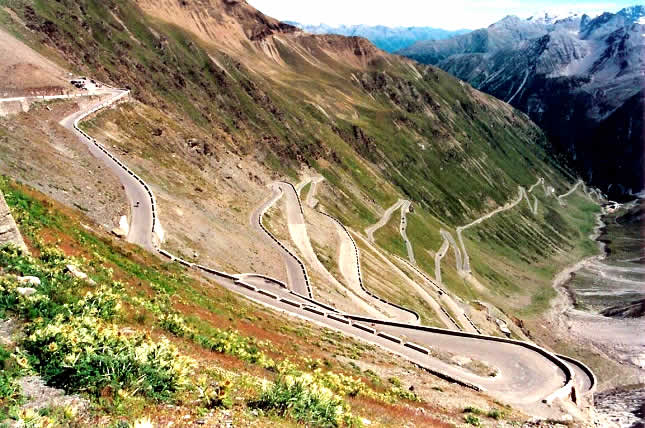 Located at 2757m above sea level, this is the highest paved mountain pass in Europe. It's a fantastic road to drive in the summer, with very little in the way of traffic, but at such a high altitude it's usually blocked during the winter months. It runs between the South Tyrol and the Sondrio provinces, and it's adjacent to a huge summer skiing area for snowsports enthusiasts.
Furka Pass, Switzerland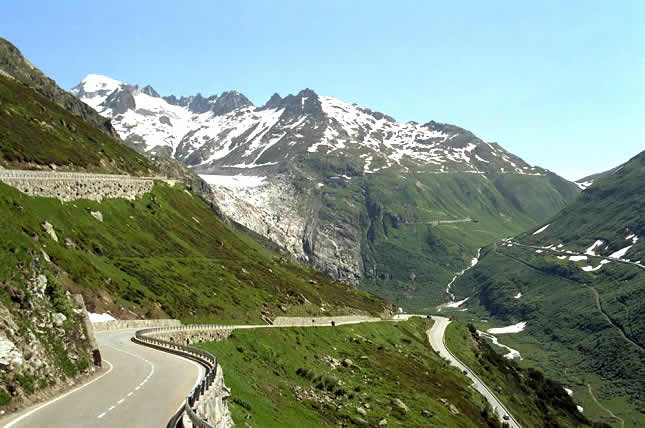 Featured in the James Bond film, Goldfinger this pass is one of the better known of the Alps. The road connects Gletsch in the Canton of Valais with Realp, Uri, and although the Furka Tunnel bypasses the route all together, it's worth taking the slightly longer way around for the scenery alone.
Col de Turini, France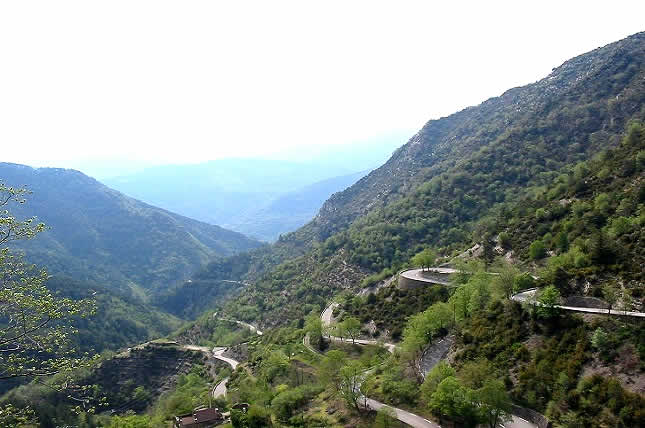 Route of the famous Monte Carlo Rally, this is a high mountain pass near Sospel in the south of France. The Col de Turini has also been featured three times in the Tour de France, in 1948, 1950 and 1975. This road is hairpin bend heaven for drivers who love to feel a little like a rally driver as they cruise through the Alps.
La Route des Grandes Alpes, France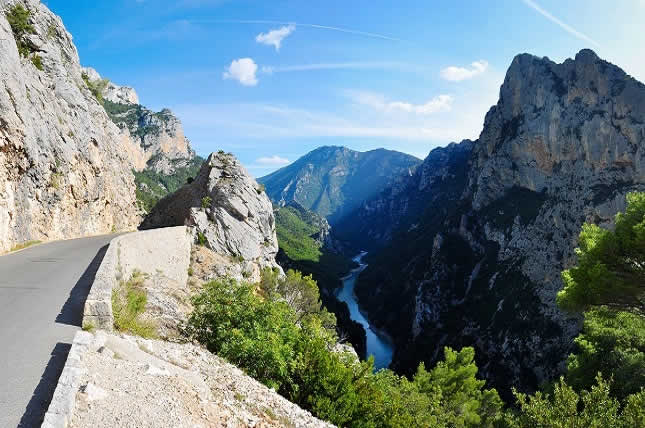 The route of the high Alps was built for tourists that wanted to travel a scenic route through the region. La Route des Grandes Alpes takes you through four national parks and sixteen mountain passes as you travel through the French Alps. This route also takes you past the infamously beautiful Lake Geneva.
Klausen Pass, Switzerland

Stretching from Altdorf in the Canton of Uri, to Linthai in the Canton of Glarus, the Klausen Pass is closed more often than not between October and May, due to high snowfall. The route isn't particularly long, but if you visit at the right time you might be lucky enough to see the Klausenrunnen car race that travels the pass once every four or five years.
Col du Petit St Bernard, Italy/France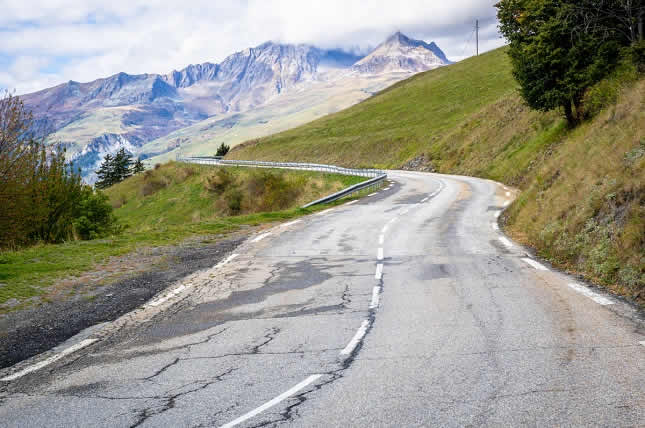 The Col du Petit St Bernard road stretches from the Aosta Valley in Italy to the Savoy region of France. Famously, this is the road where they filmed the first few scenes of the Italian Job; one of the most famous introductions in cinema history. The area is quiet in summer, with views all the way down to La Thuile on the Italian side of the pass.