This is why Rajasthan travel is so famous
Le 15 janvier 2018
.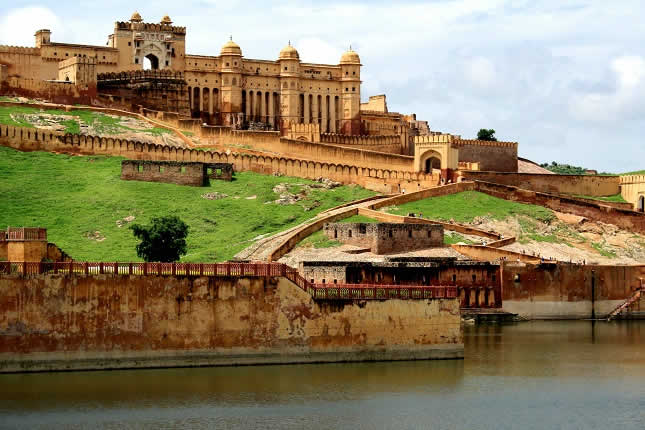 Apart from being a popular destination to travel, Rajasthan is also famous for various traditional and modern things that make it the best place to spend your money on something antique. It gives you a splash of colors in garments, for both men and women with a Rajasthani glance.
Things you need to know
Royal Adventure Tours are the right place to be in while looking for such Rajasthan Tour Packages that would allow you to enter the market world of the destination for spending a reasonable amount from your pocket on something worth. The package would drive you closer to the following attractions of Rajasthan you must have a look at.
Gemstones and Jewelry
Are you fond of jewelry in silver, kundan, Meena, or any kind of gemstones? The Rajasthan tourist package would give you all these. The Rajasthani jewelry comes with various attractive designs rich in colors, designs, and qualities. Among them, the traditional lac bangles, thewa jewelry, etc. are much in demand. The place is also popular for precious gems along with stones with hand-cutting designs.
Paintings
Popularly known as Rajputana paintings, Rajasthani paintings are widely purchased to give the rooms, halls, living, etc. a unique look. The paintings are based on depicts from Mahabharat, Ramayana, and other epics. No matter wherever you travel like Jodhpur, Bikaner, Ajmer, Jaipur tour etc. you would surely get a grand collection of such paintings. Paintings inspired by Mughals and the Thani Bani painting are quite loved.
Carpets
The people visiting through Rajasthan holiday packages surely have a look at the creative carpets available here. Diverse patterns, bright colors, fine woolen quality, hand-knitting, etc. are the features of the carpets purchased from here. They are capable of giving your rooms a touch of richness and heritage, when purchased from places like Ajmer, Bikaner, Jaipur, Tonk, Choksu, Barmer, etc. You can also purchase it from carpet factories for reasonable prices.
Pottery
Want to have the famous Rajasthani blue pottery at your place! Get a Rajasthan tourist package, and explore the notable ceramic designs it gives you with. Inspired by the Persian art, the blue pottery also comes decorated with quartz stones and other designs. Check the market area for getting flower vases, ashtrays, jars, tiles, etc.
Rajasthan is also popular for other similar things like puppets, metal works, fabric work, mirror work, etc. that helps you in getting a different collection for decorating your wardrobes and your house in a traditional way.
Know More about India's Lake City By Udaipur Tour Packages