How to spend an exceptional moment with the luxury Ferrari California T?
Le 4 février 2016
.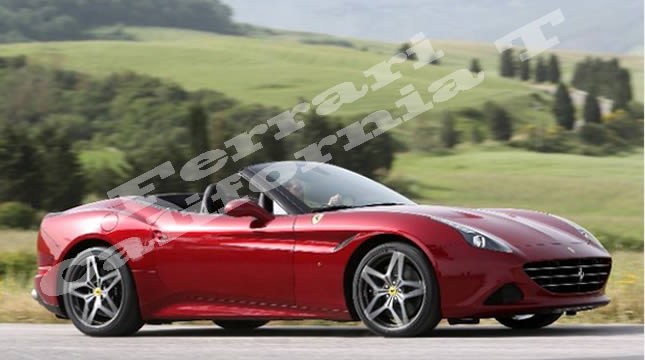 Do you want to hire a luxury car in any European countries? Do you think that you won't find any better brand? Don't worry about it, we can easily help you find the model you are looking for. The Ferrari California T is one of the luxury car rental, that you could find in one of the GP Luxury Car Hire agencies. So experience something truly unique by renting a California T, which is an Italian luxury sports car based in Maranello. It is very important to know the specifications of the car if you want to rent it.
The new elegant Ferrari California T
This new model of Ferrari is very different. This car is very perfect due to its technology, why? We are going to see what are the reasons why this one is seen as a perfect car. This car is a hoot to drive as it offers a new overall design and if you are looking for a California T to hire, GP Luxury car hire can assist you. And this model boasts cutting-edge technological solutions, which make it absolutely unique. The steering wheel of this California T has a prancing horse on it. Concerning the exterior and the interior of the California T are very extraordinary: the shape of its flanks is inspired with a more angular grille flanked by the snarling lines of the side intake vents and a more angular headlights rise along the sharply creased fenders. Besides, this vehicle has a new highly intuitive infotainment system designed for easy navigation and instant access to the other functionalities. It has buttons for the indicators, wipers, horn and suspension. All presented as a beautifully elegant hand-crafted package focusing on sophisticated materials and finishes whilst also being superbly functional.
The impressive performance of the California T
This model offers all the performance and features you will ever need. This luxury Ferrari California is the best if you want to rent a car. This vehicle is powered by 483 hp to 552 hp 3.9-liter V-8 mated to a seven-speed dual-clutch auto. It gains a pair of twin-scroll blowers and has 483 hp to 552 hp with impressive torque by 185 lb-ft to 557 lb-ft. The Ferrari California T could reach speeds of 62 mph in just 3.6 seconds, whereas its previous model reached it in 3.8 seconds. It improves efficiency, emissions and economy. The new direct-injection V-8 barks into combustion, and it sounds every decibel the snarling, pissed-off puma that other Ferraris do. Here is a California T with looks, performance and a soundtrack that will turn you on. With folding roof and a decent boot, plenty of console clutter space, if you hire this, you will spend a unique experience. So this California T is not at all intimidating as it is versatile and elegant thanks to its performance and features that it has been seen above.