The recent luxury SUV BMW X4
Le 13 mai 2016
.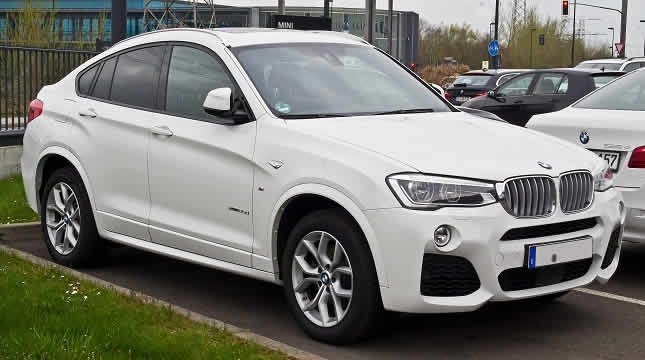 The BMW X4 features the feel of track-capable cars. With more power and strong equipment including the better brakes, this luxury BMW X4 is superb to drive.
The interior design of the BMW X4 and its technologies
With its stylish body, you will be impressed by it. To be more precise, the interior is wrapped in high-tech bondage upholstery and with the front seat power lumbar adjustment. The advanced technology in this BMW X4 would be a nine-speaker sound system with a CD player, HD radio, Bluetooth phone and audio connectivity. The parking system that comes with this X4 will ensure that passengers safely reach their destinations. On top of that, there is a navigation system. This BMW X4 comes standard with 18-inch alloys, an automatic air conditioning, heated leather seats and cruise control. There is more space in this BMW, that means there is more headroom inside. On the other hand, if you are planning to travel, a number of option packages are available for you.
Want to drive a BMW?
As a luxury model, this BMW X4 retains a beautifully potent, as there are two trim levels. This BMW X4 is offered with a choice. The first one has a turbocharged 2.0-liter four-cylinder with 187bhp. And the second one uses two 3.0-litre diesels with either 240bhp or 300bhp, and with 300 lb-ft 1,200-5,000 rpm. The basic model of this X4 sprints to 60 mph in 6.3 seconds. Apart from that, this is backed up by an eight-speed automatic. Any other advantages with this beautiful sports car is that it is packed with 4-wheel anti-lock disc brakes, a rear-view camera and particularly a body kit. If you want to experience this car, you can find it at one of the agencies in the European country. So, there is nothing to prevent you from hiring this BMW X4, why not?