Luxury real estate around the Kingdom of Thailand
Le 13 mai 2016
.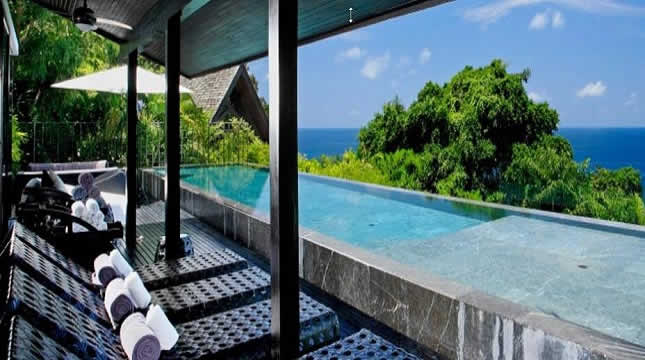 Thailand is famous for its beautiful landscapes, its culture, its smile and also its high standing villas and condominiums. The luxury market spreads over three destinations in the Kingdom: Bangkok, Phuket and Koh Samui.
Bangkok, the magical city where you can do everything
The city of angels is known for its infrastructure, economic activities and shopping centers. Plus, because of its 14 million inhabitants, skyscrapers, temples, markets and nightlife; it is another atypical city where you can find happiness whether to lead a quiet and peaceable life. The luxury market in Bangkok is based mainly on luxury apartments such as condominiums. You can get a view of the capital of the Kingdom with infinity pool and 24/7 security services. A huge loft of 220 m² in the center of Sathorn is a perfect example of luxury real estate in the capital.
Koh Samui, a paradise island with modern infrastructure
The Pearl of the South China Sea with its beaches of white sand, beautiful corals and decor filled with coconut trees offers many natural resources to attract visitors. The island is equipped with modern structures, benefiting the four international private hospitals to ensure the health of resident tourists. In Koh Samui, the luxury market is composed of very luxury villas with breath-taking views of the sea from pool. It is a perfect blend of quiet and idyllic landscape. The villa located in Choeng Mon with 5 spacious rooms and private bathrooms overlooking the swimming pool is incredible.
Phuket, the largest island of Thailand
Phuket is renowned for its crystal clear water and lush rainforest mountainside. Phuket has received nearly 5 million tourists from around the world through its international airport opening the island for the major European and Asian cities. Today the Pearl of the South has a unique balance of political stability, economic growth, ease of access and low cost of living without losing a single instant charm and relaxation that attract so many investors around the world. The luxury market is composed of luxury villas with breath-taking views of the sea from pool similarly at the Samui luxury market. The Nayang villa in Phuket offers a magnificent view over the beach of Naithon and has a private Beach Club where luxury and elegance are required. An incredible property!
Written by the real estate agent Company Vauban