Rent a Porsche in Cannes – GP Luxury Car Selection
Le 15 février 2018
.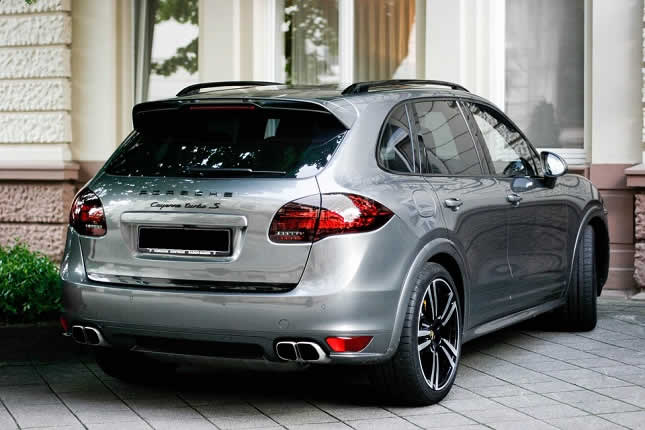 No idea for your next weekends or holidays destination? What about relishing luxury lifestyle onboard a car rental? With all its entertaining activities, no time to get bored especially if you rent a Porsche in Cannes at GP Luxury Car Selection.
Porsche Cayenne
Beautifully shaped, Porsche Cayenne remains at the top first in the list of "must drive" cars. This crossover sports car never lets its driver upset from comfort to performance. V-8, 6 speed, and the four-wheel drive type allows you to relish every single moment even on rough road. Practical for a ride with family thanks to its 5 doors. With such performance engine and responsive handling, it cannot bring anything than a thrilling driving experience. Just imagine yourself behind its wheel and in only 8 seconds at most, you go up to 97km. Incredible and a must live! The feeling would never be the same for automatic transmission and manual one. Offering a large panel of range, the Porsche Cayenne gets better in body shape and performance from generation to generation. One thing is sure, you will live beyond your dream onboard this car rental in Cannes.
Porsche 911 Cabriolet
Who has never dreamt to own this kind of stylish car, and above all a Cabriolet? If you are a show-off type or would like to make your ride fun, Porsche 911 Cabriolet is perfect for your holidays. With its open-air roof, be sure to feel a real holiday's atmosphere to the bones. Like any other range of Porsche, this one also, through the power of its engine, transfers you to another world at the moment you accelerate. Famous for its success as a racing car, this two-door vehicle assures you a real adrenaline rush all along the ride especially for speed lovers. Get a jetta in Cannes, ease your move and don't forget to be stylish in this luxury French city. It would be more exciting if you plan your stay during the worldly known Films Festivals and decide to show up onboard a Porsche 911 Cabriolet in Cannes.
Porsche Panamera
Porsche Panamera is just sumptuous, makes any sports car lovers drooled. No word to describe such a gorgeous vehicle. At a quick glance, it seems to be dedicated only for speed lovers. Of course, it gets more performing from generation to generation, not to mention the Panamera Turbo S E-Hybrid or the Panamera Turbo Sport Turismo. Its design both exterior and interior goes hand in hand with refinement and lightness. Always class and elegant, it is the perfect vehicle to have for a thrilling ride with comfort. Just imagine yourself behind the wheel of this luxury car with your friends. Integrated high technology at your disposal, practical with its 4-doors, powerful engine as bi-turbo, V8, what more to enjoy your stay in Cannes to the fullest? This experience is what we call "a must live" once in a lifetime. Boost your charm and get your car!
Have you planned a travel in the French cities for this coming holiday and choose to hire a car at destination? Fear not, we are located everywhere to help customers live their dreams. Don't hesitate to find out more options in our pages within Nice, Monaco, Courchevelle, Paris and Marseille.