Get to know Lamborghini's brands to drive
Le 13 janvier 2016
.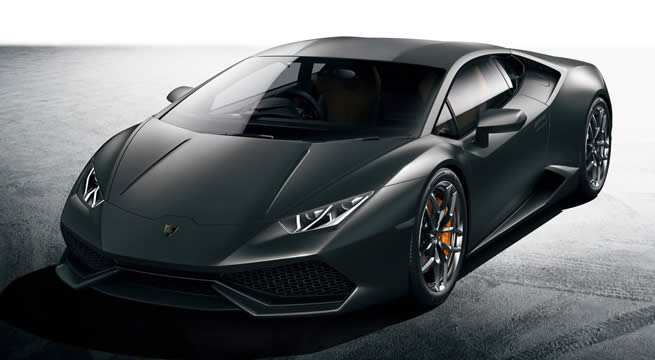 People's expectations of a luxury car are still very high. All models at GP luxury car hire are a genuine luxury vehicle. You know that Lamborghinis have always been known for their high performance and head turning cars. You can find a kind of gold Lamborghini situated in Dubai as demonstrated below, and another Lamborghini's brands that everyone could rent at GP Luxury car hire.
The luxury gold Lamborghini in Dubai that is very remarkable
Supercars are very common and as follows is a model of that, the new gold Lamborghini, which was built in Germany by Robert Wilhelm Gulpen. As a matter of fact, it was displayed at the Lamborghini showroom in Dubai. This one is a luxury car and considered an amazing car ever produced thanks to its design. With tons of great features, this car is carved from a 500 kilogram block of solid gold , made of precious metal, gems, and a carbon-fiber base. Therefore, it contains about 25 kilograms of gold. In addition to that, the headlights of this Lamborghini are encrusted with diamonds that are very advantageous. Likewise, people who drive this such extraordinary car will feel at ease and comfortable as well. Concerning its differences compared with other cars are very amazing. Indeed, the full-sized car boasts of a V12 engine, produces 700 bhp and runs from 0-62 mph in 2.9 seconds. It also has a seven-speed transmission. Besides, this model is a real luxury car because of its seat with the precious stones woven in. Also, it is regarded as one of the most secure showcase and most luxurious logo in the world.
Another extraordinary Lamborghini brand at GP Luxury car hire
GP Luxury car hire have a luxury Lamborghini Huracan model that displays a distinctive elegance, and we are going to have a look at its entire performance as well as its whole physical body. This is an exclusive sports vehicle produced by the Italian automaker of Lamborghini. A beauty in design with a series of advantages offered, this luxury sports car is a durable body cover. The driver could have interior options as having full electric control, sport seats heating and comfortable Nappa leather seats. The exterior of this Lamborghini Huracan is greater than the Gallardo, as its angular design that strikes a perfect balance of refinement. Moreover, the performance of this car is very interesting, it is more powerful, even more efficient than the Gallardo. It is equipped with 5.2-liter V-10 engine that can develop a maximum power of 610-horsepower and 413 pound-feet of torque. It accelerates from 0 to 62 mph in just 3.2 second at a maximum speed of 202 mph. The outstanding features of this brand can assure you then that this is a good car, and you will not regret to choose it. You can ask for it at one of our GP Luxury car agencies in any Europe major cities.