The advantages of the luxury Bugatti Chiron everyone should know
Le 5 avril 2016
.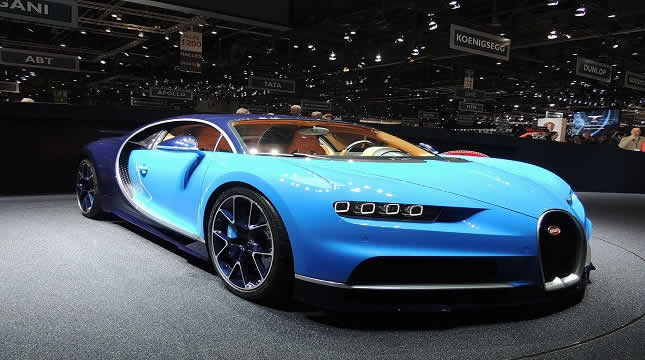 What does really mean a luxury brand? It is associated with the incarnation of beauty, well-known and prestigious brands. Here, there is the luxury Bugatti Chiron brand. This car is characterized by its distinctiveness and its extraordinariness, as well as its material. With so many more features than most other cars, it is the best luxury car that ever produced. Below you will see some information of this vehicle.
Bugatti Chiron: one of the best luxury car models ever produced
This Bugatti was first revealed at the Geneva Motor Show this year. This is basically a luxury sports vehicle equipped with innovative technologies. Inside this car, you will find luxury features such as a high-end sound system, WiFi, Digital displays and 31 leather trim colour options. Besides, there is more headroom and footwell space in front of a seat in this Chiron. On the other hand, the exterior of this one is as beautiful as you would expect. As a matter fact, its entire body is made of carbon fiber and almost all the exterior trim parts are made from aluminium of consistently high quality. Due to its sophisticated upholstery, passengers could have a good seating position and optimum seat comfort with this car. There are also three types of seat available in this Bugatti Chiron which are comfortable.
The fastest Bugatti Chiron
There's tons more to talk about when it comes to Bugatti Chiron. First, this Chiron is powered by an upgraded quad-turbocharged engine. With its unique eight-litre W16 engine, it can reach a maximum torque of 1,600 Nm at 2,000 to 6,000 rpm. It also has a power output of 1,500 HP. This Chiron runs faster than other models, as it can accelerate from 0-to-60 mph less than 2.5 seconds . On top of that, it can reach a maximum speed of 260 mph that is significantly above the record currently held by Bugatti. With the adaptive suspension that allows the ground clearance to alter at speed, everyone could feel safe while driving this car. Thus, this Bugatti Chiron is worth a ride to be explored. However, there is another model of Bugatti at GP Luxury car hire that people can lease. While awaiting the availability of this Chiron, you can rent the Bugatti Veyron.