The two best luxury Mercedes car at GP Luxury
Le 5 janvier 2016
.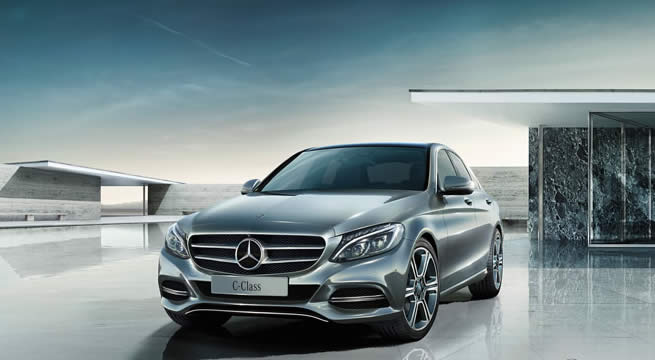 Ever wish to rent a Mercedes C-Class or a Mercedes V-Class? You can find these different cars model at GP Luxury car hire. These vehicles have their different utility for everyone and below you can see what use the two models would be to you. You can find magnificent options with the Mercedes V-class even the C-class.
The full-size luxury and comfortable Mercedes C-Class that is a line of a compact executive cars
The new version of the Mercedes C-Class was launched at the Detroit Auto Show in 2014. The Mercedes C-Class is very interesting as it has only one car being used for professional purposes or for a couple. This brand has lots of equipment as it offers you comfortable sport and heated seats, AMG badges, and optional red seatbelts inside. You may feel very comfortable, not only that, but it is equipped with numerous technologies, such as Mercedes standard Attention Assist system, Adaptive Brake Assist, Collision Prevention Assist Plus, a 360 degree camera, Active Parking Assist, Distronic, Heads-up display and Adaptive Highbeam headlights. The new version of the Mercedes C-class has more power, more features, more luxury. This car contains all the available features include leather upholstery, heated and ventilated front seats, sport seats and a power rear window sunshade. It is especially available in eight different engines: seven four-cylinder engines and one V6 engine. This car has also seven-speed shiftable automatic transmission, and it has a rear wheel drive. For the new C-class, the vehicle offers C450 AMG 4MATIC engine which produces 362-hp, and a C400 4MATIC model with 329-hp and AMG C63. Therefore, if your priorities are comforts, equipment, though, and especially if you want to experiment a roadtrip onboard a luxury car, the C-Class is the best one, and do not hesitate to ask for the Mercedes C-Class rental new version at our GP Luxury car hire agencies in any European major city
The Mercedes V-Class descripton and its remarkable performance
The V-Class is very different from the C-class car. The Mercedes V-Class was unveiled during the 2014 Geneva Motor Show. The super car offers the most versatility and configurations available for a vehicle of that size. This model has a different utility altogether, as it is for families, people with active hobbies and shuttle bus operators. This minivan makes the most sense for those with children. It can carry 8 passengers and looks good due to its remarkable performance. Its default model measures 202.4 inches in length, with a wheelbase of 126 inches, while the compact and the extra-long versions measures respectively 192.7 and 211.4 inches; with 126 and 135 inch wheel-base. The new V-Class has a good driving position. Thanks to its 187 horsepower and 354 lb-ft of twist, its V250 BlueTec engine can reach from 0 to 62 mph in 9.1 seconds and has a top speed of 128 mph. If your dream is to drive the best luxury Mercedes car, GP Luxury Car Hire can realize it for you. You can choose the C-class if you are just a couple or business person, the C-class fits you, however, if you are with children, the V-class provides you space for the entire family. You can guarantee that you can easily have the luxury car you want in the location you desire at GP Luxury car hire.